Hire Professional Interior Home Wall Painters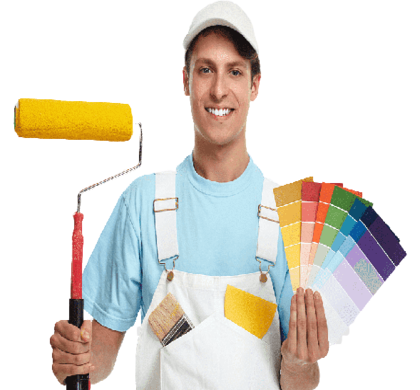 Book House Painters
We provide house painter under labour cost scheme, all material will be provided by client.
Hire Professional Home Painter
It's really disappointing that you have built a beautiful home, bought the paint colors of the best brands but your home painters are not skilled. The house painting is an essential element to make the house look graceful and splendid. House painting is a skillful task and it needs a man with an artistic view as well as has the patience to do this kind of fine work. The wall painting services include the facility of providing samples, fast delivery, skilled painters, and up to date tools or equipment for the house painting. With the arrival of wall painting services, every homeowner is crazy to turn their plain painted walls into tempting designed walls. The professional wall painting experts are all set to introduce your home with a fascinating wall design with the help of a 3D wall painters. When you look for house painters then your approach must be for such painting companies that have wall painting services. Because as they say that the homes are being built once and why not make your space more comfortable, designed, and trendy through wall painting. Sunshine Home Painting Service is a company that has a team of professional wall painters. These painters are well trained and skilled in their work of painting and converting the plaint painted wall into an amazing design. While looking for painting services make sure that you have expanded your budget to make your home walls look luxurious. As the 3D painting contractor comes with all the facilities regarding to the home painting services and provides you the best wall painter that it would cost you a little more than the ordinary painting to the walls of your home. But after hiring a professional who has a team of experts you would regret choosing 3D design over 2D design. The painting experts takes care of the quires of the clients and always comes with a wide range of samples of design for each wall of every room. This makes it easy for the house owners to decide and have a preview of the look of the room. The 3D walls painting works in two concepts. Either the owner can have a painting in only one wall and the other three walls can be painted plain as a contrast to the fourth wall that has the design or all the four walls are being painted in 3D format for making it a massive structure that change the look of the whole room. You can imagine the feel of entering a room which gives you an illusion of diving in an ocean or walking in a forest. It's just a matter of hiring professional house painters and you can enjoy the feeling of living in a designed room.
How it works
Book Our Service in Just 4 Step.
Get Estimate
Finalize The Quotation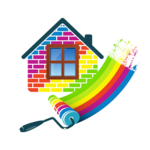 Let The Work Begin
Why Sunshine Home Painting Service ?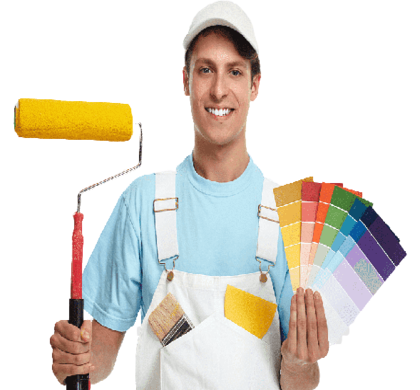 Get
FREE

Estimate

Note: Minimum Project Value: Rs. 10,000/-
Customer Review
Our hard work is paying off. Great reviews from amazing customers and bengali celebrities. Below is the few review from customers of kolkata.
Sunshine Home Painting Service is the best painting service company in Kolkata. They have renovated our normal building into a new office building. It has got a professional look with good texture on the walls. The professional team of painters guided us in selecting the best shades that gave a more elegant look to our office.
Hello. I am very happy to take painting services from Sunshine Home Painting Service for our new home. They used good quality paints which gave a pleasant and decent look to our new house. The company has the best painters in the city. The staff is so helpful in giving the best quality services to their customers.
Hi, I did the best thing in choosing Sunshine Home Painting Service company for painting my house. Our house is looking bright and colourful from all the sides of our home. The team is capable of doing any sort of difficult work to give the best results to their customers. I am very happy to share my great experience with this company.