Professional Home Painting Services in Ultadanga | Best painters in Ultadanga | Painting Contractors in Ultadanga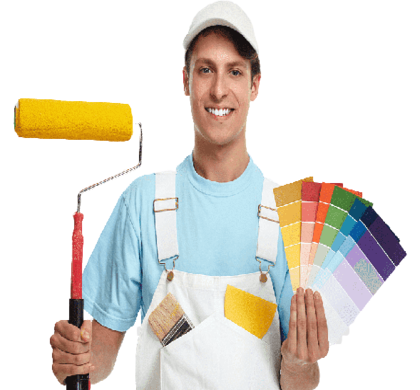 Get Home Painting Estimate (Ultadanga, Kolkata)
Get Home Painting Estimate Live in Whatsapp.
How it works
Book Our Service in Just 4 Step.
Get Estimate
Finalize The Quotation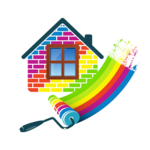 Let The Work Begin
Why Sunshine Home Painting Service ?
Frequently Asked Questions
Many of our customers have specific questions about our Professional Home Painting Services in Ultadanga, Kolkata. Here are just a few of the frequently asked questions we hear at Sunshine Home Painting Service. Do not hesitate to call us if you can't find what you're looking for.

What type of painting services are provided by Sunshine Home Painting Service?
Sunshine Home Painting Service company provides quality painting services in Ultadanga. It includes an interior and exterior wall painting. Our company is very famous for home renovations. We provide services for residential, office, commercial buildings. We can make your normal building into office buildings with decent and bright shades. For residential buildings, we provide a bright and pleasant look to your exterior and interior walls, living rooms, bedrooms, hallways, kitchen. Our skilled painters in Ultadanga give quality work in less time as they are well planned and organized.

What is very important to use quality paints on exterior walls?
The exterior paints are much exposed to climatic weather conditions, rains, heat, sunlight, u.v rays, and pollution. This causes peeling off the paints very easily to reduce these effects which should use better quality paint on exterior walls which helps your exterior walls look bright for many years. Due to the sunlight, there is a chance of fading off the pigment or reducing the pigment. Our company uses proper quality paints for exterior walls. Our skilled home painters in Ultadanga are intended to reach all your expectations and they make sure you receive the best results.

How to select the best painting contractors?
Every company will promise you to give the best quality painting services. But only a few companies are successful in the end. Sunshine Home Painting Service has very professional and skilled painters in Ultadanga who are capable of doing any challenging work to give the best outputs to your homes. Our team will discuss all the requirements which you are looking for and help to choose the best model by showing you charts, catalogs to get a better idea of colours and shades. They will listen to all your requirements you need and also guide you in selecting the best products to achieve maximum results.

What changes you will experience after your home renovation?
You can experience a fresh, pleasant, and welcoming look to your home after the renovation. You will like to stay in the home and spend quality time with your loved ones. Sunshine Home Painting Service uses the best quality products and tools to get maximum benefits. After your home renovation, your home will be ready for any celebration like birthdays, functions, and festivals. No need for any additional decoration for your house. We have all the required painting services in Ultadanga to give a very fresh and elegant look to your sweet home.

What are the different types of paint finishes?
Sheen looks softer and more luster, glossy finish gives shine to your walls. Matte finish has more pigment which looks more decent on the walls. Generally, people opt for a shining finish on the walls of the living room. It is suggested to look at demo models to know better about the paint finishes. Our best home painter in Ultadanga will discuss all the finishes before commencing the work to give a clear idea of everything related to the texture. It is very important to know more about the finishes before starting the work.
Painting Services in Ultadanga | Painting Contractors in Ultadanga
Even if you don't have any idea about painting services we are there to give a clear idea of every query. Our painters will treat you with a good and respectful attitude throughout the work. Our company gained a lot of reputation with very little time because of our effective work and the paints we use will remain in trend for many years. We are known for unique and professional services.
Top Rated Professional Painters In Ultadanga
Sunshine Home Painting Service has an efficient team of house painters in Ultadanga. They are very hardworking to reach the expectations of our customers. When you book our services through our official website we will assign an efficient painter immediately. He will reach your home within 24 hours and start the work without any further delay. We are known for our quality work and can complete any type of complicated task within less time.
About Us
Sunshine Home Painting Service is a leading company which offers the best quality painting services in Ultadanga. Our services include interior and exterior painting for residential, office buildings, marketing complexes, and educational institutions. We ensure to give the best possible quality services in less time. Our team of painters is very skilled with more experience in the field of painting and they are capable of delivering the best results to our clients. Our team is very well organized and is capable of accepting any challenges in their work to reach the expectations of the customers. Our company receives good feedback from all our clients and their satisfaction is very important to us. So we always make sure to provide quality services.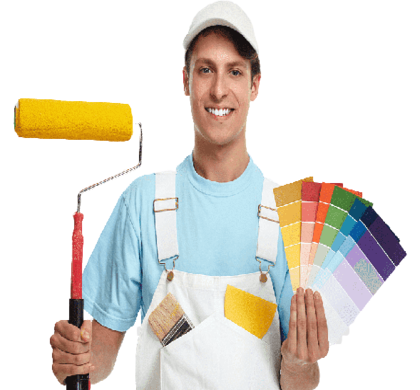 Get Home Painting Estimate (Ultadanga, Bidhan Nagar)
Customer Review
Our hard work is paying off. Great reviews from amazing customers and bengali celebrities.
Sunshine Home Painting Service is the best painting service company in Ultadanga. They have renovated our normal building into a new office building. It has got a professional look with good texture on the walls. The professional team of painters guided us in selecting the best shades that gave a more elegant look to our office.
Hello. I am very happy to take painting services from Sunshine Home Painting Service for our new home. They used good quality paints which gave a pleasant and decent look to our new house. The company has the best painters in Ultadanga. The staff is so helpful in giving the best quality services to their customers.
Hi, I did the best thing in choosing Sunshine Home Painting Service company for painting my house. Our house is looking bright and colourful from all the sides of our home. The team is capable of doing any sort of difficult work to give the best results to their customers. I am very happy to share my great experience with this company.