Professional Home Painting Services in Maheshtalla | Best painters in Maheshtalla | Painting Contractors in Maheshtalla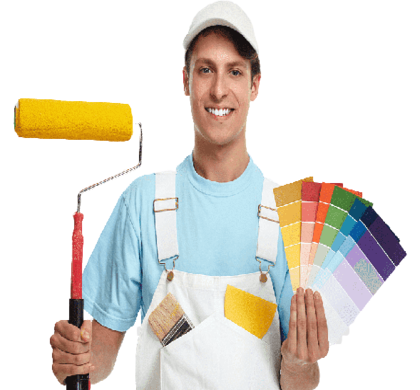 Get Home Painting Estimate (Maheshtalla, Kolkata)
Get Home Painting Estimate Live in Whatsapp.
How it works
Book Our Service in Just 4 Step.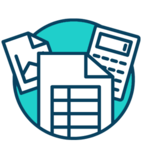 Get Estimate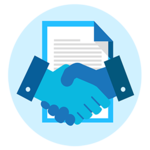 Finalize The Quotation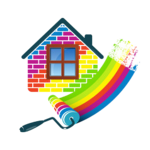 Let The Work Begin
Why Sunshine Home Painting Service ?
Frequently Asked Questions
Many of our customers have specific questions about our Professional Home Painting Services in Maheshtalla, Kolkata. Here are just a few of the frequently asked questions we hear at Sunshine Home Painting Service. Do not hesitate to call us if you can't find what you're looking for.

What kind of commercial properties you are in need for renovation?
There is no painting work is too big or too small for home painter in Maheshtalla, when it comes to commercial decorating. We recognize that our industrial painting and renovating or restoring jobs involve little diverse skills and preparation in comparison to a residential job. Our home painters and renovations are dedicated to providing you with exactly the service or services that you need.

Who is the best Painting service provider in Maheshtalla?
Our Sunshine Home Painting Service Painting Company in Maheshtalla is a company of specialized painters and renovators providing a full painting and decorating service in and around the Maheshtalla area.

How can I get a quote from Sunshine Home Painting Service painting services?
To provide you with a painting estimation, we must setting up an appointment and one of our painting service providers will call over your property and talk about the anticipated project work with you after which we will send you an email with a full painting estimation and no obligation. Our service is free of charge.

What kind of painting services do you offer?
We offer domestic painting and renovation services, both interior and exterior work.

How fast can you do my painting job?
It generally depends on the work nature; there is a proper background check. Booking us in we move forward and will promise you to provide requisite dates for works to take place neatly.
Painting Services in Maheshtalla | Painting Contractors in Maheshtalla
Sunshine Home Painting Service has been providing residential painting services in Maheshtalla area for over five years now. We are well experienced painting contractors in maheshtalla who know how to get the job done right. We take immense pleasure in announcing ourselves on ensuring that not only do we provide a great result, but that we ensure that our services are invasive to your own company. With residential painting and redecorating, it can be difficult to maintain productivity in the home with so much going on. Our home painting services in Maheshtalla we work together with you to build up a plan by choosing the best that fits your needs. We are extra happy to work out for hours wherever it's possible, to ensure the least amount of interference. We are the best house painter in Maheshtalla offers painting amazingly spirited residential painting prices, compared to other painting contractors in Maheshtalla. Our painters are pleased to offer our clients a free quote via our website, or we can execute an on-site evaluation to give a much more comprehensive and accurate estimate of the cost.
Are you in need of Painting contractors in Maheshtalla for your residential building to be painted or decorated? Home Painting services can help you with that! We tailor our residential services, to make sure that they are fit for whatever purpose our customers are using them for. As one of the best professional painters in Maheshtalla, you can be assured that you will be satisfied with the result.
Top Rated Professional Painters In Maheshtalla
All our home painting and decoration jobs are prepared to make the most of competence for your home people. Our skilled team can handle the working atmosphere for your concern. We carry out more than the typical redecoration and maintenance. The professionals at home painter in Maheshtalla will work with you to ensure that the home is tailored to your exact specifications, and is done in such a way that minimizes the disruption of any type. Our House Painting services are on to aid you with decorating the complete apartments or even total apartment blocks. We recognize the significance of promotion, and for some real estate dealers, the authentic apartment building is the supreme advertising they have. Our home painting experts are also capable of renovating your old buildings to their earlier glory, after an occupant has moved out, for example. Our professionals painters provide a great first impression when customers walk through the door increased sales through a better retail environment. We provide a stress-free redecoration project to you.
About Us
Sunshine Home Painting Service offer Residential, Commercial and, Industrial Painting services For all your painting and your renovation needs approach to paint my home Painting services for the finest painting service in maheshtalla. We recognize the anxiety of tiresome to paint or renovate your home. At our Sunshine Home Painting Service, we are to remove your strain about a great extent as promising, and on that we will provide you with great results. Sunshine Home Painting Service is a completely recognized company, and we have been providing our services all over Maheshtalla and nearby areas for over many years. We are an reputable name in home painting services, who can present you with a wide range of painting services for all your inner and external redesign.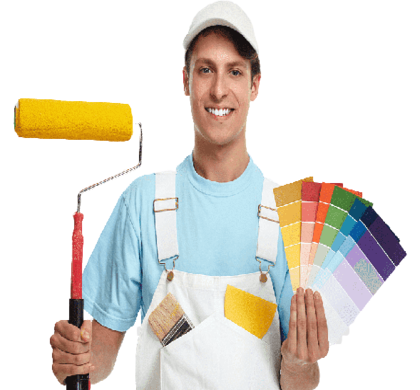 Get Home Painting Estimate (Maheshtalla)
Customer Review
Our hard work is paying off. Great reviews from amazing customers and bengali celebrities.
We had our house painted by Sunshine Home Painting Service and we are mere happier with the results. Sunshine Home Painting Service painters and these teams were so easy to work with and provided us with great advice on how they make the most of our investment.
They were on time, worked modestly, and delivered what we asked of them. We have expected nothing other than compliments on our fresh look. After a lot of existence with similar plain color, we currently have a pleasant vivid, warm, and friendly house. Our Sunshine Home Painting Service painting Professional are courteous, on-time, and very attentive are words I use to describe their patient and their selection of painters.
Sunshine Home Painting Service is the ideal deal for all your painting needs. They are the famous home painters who are reliable, thorough and talented. We've used their services for everything from painting a nook corner of our home to painting an entire wall of our home in Maheshtalla. They handle even minute details. Customer satisfaction is their main concern.