Professional Home Painting Services in Sonarpur | Best painters in Sonarpur | Painting Contractors in Sonarpur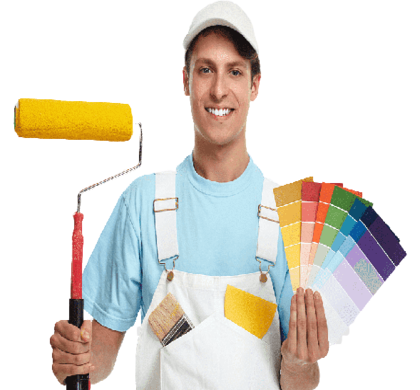 Get Home Painting Estimate (Sonarpur, Kolkata)
Get Home Painting Estimate Live in Whatsapp.
How it works
Book Our Service in Just 4 Step.
Get Estimate
Finalize The Quotation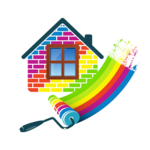 Let The Work Begin
Why Sunshine Home Painting Service ?
Frequently Asked Questions
Many of our customers have specific questions about our Professional Home Painting Services in sonarpur. Here are just a few of the frequently asked questions we hear at Sunshine Home Painting Service. Do not hesitate to call us if you can't find what you're looking for.

How long does it take to paint my home?
An exterior house painting might take more than 12 days depending on the size. For the exterior, our expert team will schedule a visit to perform an estimate on how many days it might take to finish the painting. We also check for consecutive days when we schedule our job due to weather events and other forecast situations. Also, our painters are enough qualified and you can check for our portfolio of previous work and references. To know more details about our home painting services in sonarpur feel free to contact us.

What COVID-19 Safety Protocols do you follow for home painting services in sonarpur?
We adhere to government guidelines and follow strict safety protocols. We are following the guidance from the health experts at the World Health Organization (WHO) to make sure the safety and well–being of your clients and our staff. Sunshine home painting service in sonarpur has also added a COVID – 19 screening protocol. Call us to know more! We check for temperatures of our staffs regularly and wearing masks and follow social distancing. We also use CDC – approved products and continue to follow the guidance to lessen the risk of infecting other staff on site.

What to look in for Sunshine Painters in Sonarpur?
A painting project's success depends on choosing the right painting contractor. All our home painters in sonarpur are highly professional and we do have a team who specialized in all sorts of projects you are interested in. They understand your issues, like the specification of the material, scheduling needed to accomplish the work within your deadline, and can offer you a more affordable estimate than any other home painter in Sonarpur. We also will be able to tell you what materials and products you might likely use for the project. We also offer you various options while buying materials, products, and techniques.

Why choose Sunshine Home Painting Service for my home painting project?
We have highly professional House Painter in Kolkata and do have a dedicated team that will offer you top quality service from the start to the end. We aim to provide exceptional service at an affordable price tag. All our come comes with material warranties and guaranty. We also offer custom interior and exterior design solutions for all our clients. These also include complete hand on decoration and design job regardless of the size. We provide swift and trouble-free quoting. Contact us to now know more! We are one of the top home painting services in Sonarpur.

What colors to choose for my home exterior painting?
Choosing the right paint colors for your home can be a tiresome task. Some of the top colors currently are grays and blues with pastel shades as the accent for trim. You can also choose colors like green, brown, and cream. It's essential to remember a few things in mind while considering paint colors for your home exteriors. This will not only destroy your home value but also your property value which could result in upset neighbors. Choose darker tones to balance the land and home. If your home is huge then go for light colors that can make a huge difference and more dramatic.
Painting Services in Sonarpur | Painting Contractors in Sonarpur
Highly efficient and cost-effective House painting service in sonarpur. Unlike other home painting companies, we never fall out of touch with the needs of clients. Dedication, professionalism, and work ethic are the three qualities that make us stand apart from other painters in sonarpur, Kolkata. Whether you are constructing your dream home or looking to renovate with pain work for your existing home, you can trust us. We are the experts in home painting service in Sonarpur for a very long time. We make sure our work withstands extreme climatic condition and stay fresh.
Top Rated Professional Painters In Sonarpur
Our house painters have insurance and well – seasoned staffs who have every project imaginable. Our painters have worked with large to small-sized buildings, they know both sides of the coin and can offer you professional painting needs. No matter the specifics and scope. To know more about our house painters, contact us!
About Us
Sunshine Home Painting Service has been offering locals with best Painting Services in Sonarpur for over five years now. Our home painters in sonarpur will deliver quality results promptly and professionally for your exterior and interior. If you are looking for a quality House painter in Sonarpur, we're here to meet all your expectation. We offer you a world-class home painting service in Sonarpur, Kolkata with a hometown feel and costs that are affordable for all our local clients.  We believe in quality, so our services are highly professional. Call us today to know more! We go to a great extent to make sure that all our clients are highly satisfied!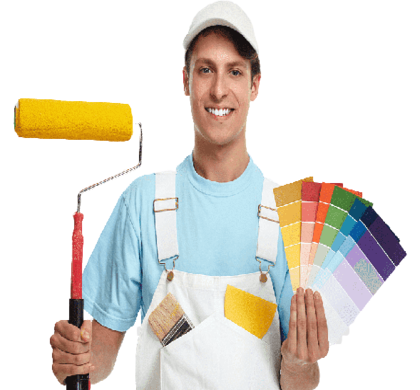 Get Home Painting Estimate (Sonarpur)
Customer Review
Our hard work is paying off. Great reviews from amazing customers from Rajpur and sonarpur.
Excellent, reliable, professional, and timely quality service! Not to forget the staff! Wonderful customer service. We are not at all disappointed with the service. We highly suggest Sunshine Home Painting Service company in Sonarpur, Kolkata. They are capable of completing even small jobs and even more complex tasks. 100% satisfaction is their specialty.
I had the best experience with Sunshine Home Painting Service There were easy to interact with during the quote process. It had two small projects in my home and they offered us a decent quote. They were timely and did an excellent job! I was puzzled about choosing the right paint but their expert team offered us the right suggestion making sure the colors suit the rooms, it looked seamless as well!
Quality service, a great website that enables you to easily compare colors and the staffs are highly professional and experience. Will highly suggest Sunshine Home Painting Service and will use them. The service was amazing and fantastic from the start to the end. The process was quick, easy, and impressive.