Best Home Renovation Services in Kolkata | Home Repairing Services in Kolkata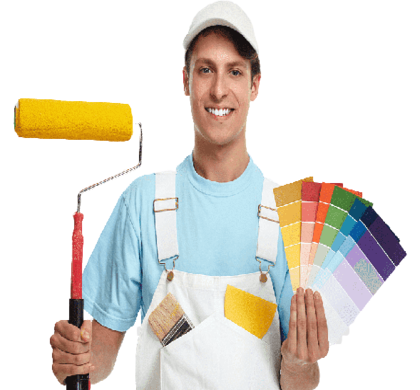 Get
FREE

Home Renovation Estimate

Minimum Project Value: Rs. 20000/-
Our Home Renovation Service
Are you planning on changing the design of your home by renovating and repairing then, Sunshine Home Painting Service is the best option for you. We are a home renovation company based in Kolkata which provides the best home renovation and house repair service in Kolkata to you at your doorstep. Our home makeover services are available in Allover Kolkata, no matter what kind of home you have.
Get Home Renovation Live in Whatsapp.
How it works
Book Our Service in Just 4 Step.
Get Estimate
Finalize The Quotation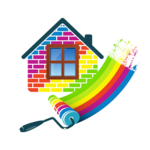 Let The Work Begin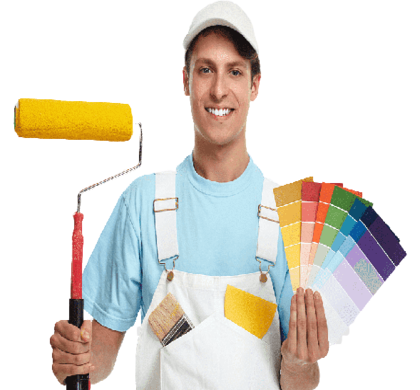 Get
FREE

Estimate

Note: Minimum Project Value: Rs. 10,000/-
Why Sunshine Home Painting Service ?
Most of the firms offer certain services, but Sunshine Home Painting Service provides you with the best home renovations and repairs, flat renovations, makeover services, painting, and ceiling painting. Because all the home renovation services you need are all available in the same location, you do not need to switch to another place.
Frequently Asked Questions
Many of our customers have specific questions about our Professional Home Renovation Services in kolkata. Here are just a few of the frequently asked questions we hear from our customer. Do not hesitate to call us if you can't find what you're looking for.
Flat renovation cost in Kolkata?
For the basic quality of the renovation for 2bhk flat, it cost around 3 to 7 lakhs. If you want to renovate your flat at a premium quality then it can reach up to 10lakh. Lighting and false ceilings cost Rs 220 per square foot. And it costs up to 50,000 to just replace your furniture in your apartment.
Building repair contractors in Kolkata?
For the repair of the building, numerous contractors in Kolkata can clean, oil and grease, paint walls and woodwork, and so forth. pantyhose, BS construction, DK construction, Designer interiors, etc. are among the well-known and affordable building contractors.
What are building maintenance services?
Services for building maintenance include all the important items that are essential to make living easier and safer for the individuals in the building. They are vital to be performed on time because it makes daily life easier and safer. The maintenance team routinely checks the repairs and replacement parts that keep the asset running.
Where can I get the best home remodeling services?
You can find the best home remodeling services online as it is simple and convenient. Home remodeling services that are best in Kolkata are Sunshine Home Painting Service, Home Depot, Mr. Handyman, and many more.
Who designs a house renovation?
Most of the commercial buildings are remodeled by architects, and only 1 or 2% of the residential buildings are designed by the architect. It is designed by the building advisor. It is good for you to hire a remodeling designer with you when you are moving to a new home as they can guide you properly about the cost and designs.
Which are the best home renovations contractors in Kolkata?
As opposed to going for the same painting contractor in Kolkata, Sunshine Home Painting Service is the best option. The company provides high-quality work and the workers are extremely knowledgeable. I appreciated their professionalism and quiet nature. They did not create a mess and maintained social distance.
What are typical steps for a home remodeling project?
➔ The first step is to determine your budget for the renovation of your home.
➔ Next, select the workspaces that need to be changed and make the necessary lists.
➔ Research on designs, styles, color schemes, cabinet styles, and flooring types.
➔ Find a contractor who is generous and able to meet your needs and tastes.
Is it cheaper to renovate an old house or build a new one?
A study found that you will pay 20% more for a new home than if you renovate an old one. According to the study, it is always cheaper to renovate an old house than to buy a new one.
How much does an interior designer charge in India?
It usually costs between 4-6 lakhs to hire an interior designer in India depending on the size and design of your home. If you want a highly qualified designer who works with celebrities then you will have to pay more.
Best Home Renovation Services in Kolkata | Home Renovation Service Near Me
Here at Sunshine Home Painting Service, we offer both residential and commercial home renovation and remodeling services in Kolkata. Our abilities range from basic repairs to complete renovations of homes or offices. We provide home painting, carpentry, plumbing, flooring, false ceiling, and electrical repair, installation, and repairing. Our interior remodeling capabilities:
Kitchen: Since the kitchen is a place where you spend most of your time while cooking or gossiping with your family, it is important to have a spacious and well-designed kitchen at home. There are endless possibilities when it comes to renovating your house, and that's why our team is here to guide you through the best options within your budget.
Home Office: When you are running a business from home or working from home, it is important to have an area where you can concentrate without being disturbed. Our contractors can help you convert an unoccupied room into your new home office.
Remodels and additions to your home: The renovation includes a complete overhaul of your house, which includes incorporating some modular options into your existing rooms.
Building Repairing Service in Kolkata | Building Renovation Contractors in Kolkata
In addition to interior design, we also offer 3D design consultations, furniture, woodwork, lighting, modular kitchens, home renovations, new interiors, wallpapers, door installations, painting, and flooring. The house is just a building with 3 walls and a roof, but the design and renovation make it a home and make you and your family feel safe. Sunshine Home Painting Service is doing its work with full efficiency and believes that the art of decorating a home is what matters most. Space planning, functional design, and architects are necessary in order to do things correctly.
The 3D design is more effective than the 2D design because you cannot convey the complete picture of your home in 2D design. We're here to help you visualize the final design so that you can make the final decision for your home renovation. 3D interior design will help you understand the design's depth and sharpness.
In most cases, people are confused when it comes to designing their home or workplace, but we are here to solve your problems and make everything transparent and easy for you to understand. Our layout gives you an idea of how the design would be constructed. The information we provide will help you visualize your space better by giving you useful insights and technical support.
Why did you choose to renovate your house?
Visit us before making any decisions for your home decor so you can get the best assistance possible.
Cabinets are damaged?
Old vanity?
The sink is sinking?
Home is no more ecofriendly?
Need a new look at your home?
What we are providing?
Flooring works
Sanitary and kitchen fixes
Wooden work
Cabinets fixes of high quality
Interior designing of the home
Vanity, wardrobes, crockery and bar units, etc.
Kolkata Fastest Home Renovation Service
We Accept Cash, Cheque, Paytm, Google Pay, PhonePe, Net Banking, Debit Card, etc.
Why We Are Best Home Renovation Company in Kolkata? | Best House Repairing Service in Kolkata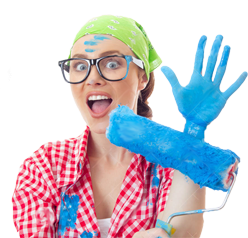 Our experts can come to your home and give you a home consultation for your new designs. After listening to you care about your needs and desires, they will assess the space, develop the idea, and estimate the cost of transforming your home into what you envision
Using traditional, transitional, and contemporary styles, we can help turn your dreams into reality. With our expertise, you'll be able to put different elements like style, color, and products together to design a beautifully functional space within your budget.
Once the product is shipped, we immediately begin working on rebuilding your home. From the modules to the electric, to the plumbing, we will have everything ready in a matter of days. After your home has been renovated, we continue to take care of it. That's why we offer warranties and installation services for keeping your home new for the long term.
The following are just a few of the reasons why you should choose Sunshine Home Painting Service Inc. for your home renovations:
1. Fixing your safety issues: Our team will ensure that all electrical work, roof leaks, or cracks are dealt with properly, reducing the possibility of any injury or risk.
2. Increase enjoyment and comfort: As a result of our renovations, your home will be a comfortable and enjoyable place for you and your family. You will no longer desire to go outside for any reason. We always take care of our customers and make sure that they enjoy every moment of it.
3. Improve the value of the home: If your house is good-looking and you wish to sell it, the services we provide will increase the value of your house and allow you to get the best price.
Customer Review
Our hard work is paying off. Great reviews from amazing customers and bengali celebrities. Below is the few review from customers of kolkata.
Probably the best and Kolkata's No. 1 Home painting Company. Mr. Vinay, the managing director of sunshine home painting service is fully dedicated to its work and don't argue like other painting contractors in kolkata and listen to customer requirement.
I have taken home paints solution from sunshine. The whole team was good and i having a good experience with them. They just did a fabulous makeover of my home. Thank u to the whole team who did better than what i expect within my budget. I really recommend sunshine home painting services to all, for any kind of quality house painting services in kolkata. If anyone having low budget,then absolutely go for sunshine.
They have very experienced staffs who always take care of my interior projects without any hassle. Their professionalism, dedication and knowledge in home painting and decoration have mesmerized me. Also, their creativity and vision were beyond my imagination and the best part was their service was very reasonable. They always prove they are best and professional painting contractors in kolkata.
If somebody is looking for professional painters in kolkata for painting in office and home, I would highly encourage you to call sunshine home painting service. They are very professional and true to their quote and they always stand by their work.