Professional Home Painting Services in Kalighat | Best painters in Kalighat | Painting Contractors in Kalighat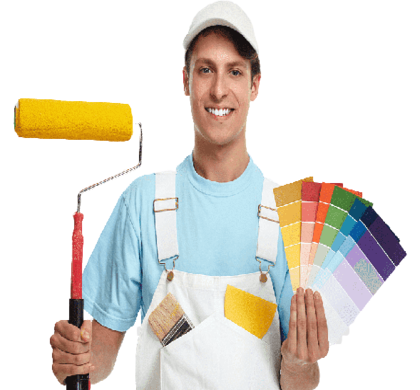 Get Home Painting Estimate (Kalighat, Kolkata)
Get Home Painting Estimate Live in Whatsapp.
How it works
Book Our Service in Just 4 Step.
Get Estimate
Finalize The Quotation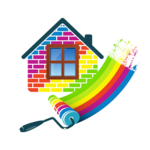 Let The Work Begin
Why Sunshine Home Painting Service ?
Frequently Asked Questions
Many of our customers have specific questions about our Professional Home Painting Services in kalighat, kolkata. Here are just a few of the frequently asked questions we hear at Sunshine Home Painting Service. Do not hesitate to call us if you can't find what you're looking for.

what is our company famous for?
Sunshine Home Painting Service is famous for delivering effective home painting services in Kalighat for our clients. We also suggest the best color combinations for the exterior and interior walls of your house. Within less time we became the leading painting contractors in Kalighat. Our unique and popular colour shades will stay in trend for many years. We always work to offer the best painting services in Kalighat. When the client approaches ur we initially study their requirements and customize them based on their needs. We always work on improving our standards and also update our designs frequently.

How to select the best model?
Even if you are unaware of the present designs our expert team will help you in deciding the best shades for your walls to look amazing. We show charts, catalog designs, and samples to explain more about the colour combinations. We also explain different types of finishes that are involved in painting the walls. Our skilled and professional painters in Kalighat will discuss all the services before starting the work and we clear all the doubts regarding everything. so our customers receive the best quality output even if they don't have any previous knowledge.

What is wall primer?
Primer is the initial coating put on the material before painting. The primer provides better adhesion of the paint to the surface. It increases the durability of the paint. The primer coating is given to wood, metal, and plastic. Primer is generally cheaper than most paints. If you paint without a primer then the paint will be peeled easily. Water-based primers are used for walls and ceilings. Oil-based primers are generally used for doors, windows, or metal. Use the best quality primer for more durability. So never skip the primer coating to the surface to get a good finish and durability of the paints. Our best painters in the city help you to get excellent outputs.

Why is house renovation needed?
House renovation is needed to give a welcoming and fresh look to your home. During important occasions like celebrations and festivals. Wall painting is necessary once in 3 years. Our quality paints will look bright for many years. We have a great team of professional painters in Kalighat. We also give a professional look to your office buildings as we make normal buildings look more bright and grab the attention of visitors. Many times our customers recommend their relatives to take painting services from our company. We make effective home and office renovation within less time with all our quality standards.

What are the different components of the paint?
Paints are prepared using six components. They are base, coloring pigment, extender, vehicle or binder, solvent, and additives. All these components give color, opacity and also improve adhesion and strengthen the film. Our company uses the best quality paints which have all the important components required for a particular house. We ensure to give the best finish with every painting. Our best painters in Kalighat are well trained and they never fail to provide the best possible results to every client in Kalighat. We are always known for our unique and professional services.
Painting Services in Kalighat | Painting Contractors in Kalighat
Sunshine Home Painting Service has an experienced team of painters in Kalighat. They treat every customer with respect and gratitude. They are well planned and organized to give the best results. Our company ensures to give the best designs for residential, commercial buildings, offices, and also educational institutions.
>
Top Rated Professional Painters In Kalighat
The expert painter reaches your home within 48 hours to know your requirements and then proceeds with the work without any delays. Our painter updates their skills whenever a new technology is discovered. They provide the best quality of design which is in trend. To deliver the best results, we use proper tools and the best quality paints and their components. We take feedback from every client and enhance our skills to make our services in the best possible way. This made our company gain reputation in less time and expand our business. We strive to give excellent and unique services to all our clients and their satisfaction very important to our company.
About Us
Sunshine Home Painting Service is the one-stop destination for all the painting services in Kalighat. It offers the best quality service. Our company is known for its unique and quality paints which will stay in trend for many years. Our professional and skilled painters in Kalighat help customers get quality services within less time. Our services include painting and renovation services for houses, buildings, offices, and institutions. We customize the designs according to your requirements. Our company is known for its well-organized team of skilled painters in Kalighat. We provide the best quality painting services in Kalighat. Customer Satisfaction is our main motto and we work our best to provide the best output.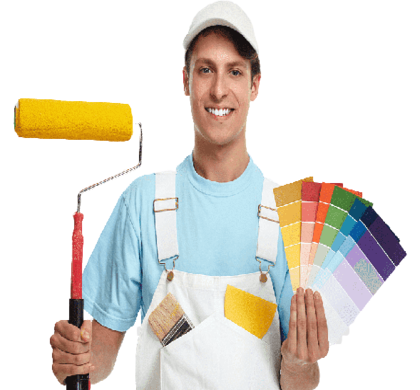 Get Home Painting Estimate (Kalighat)
Customer Review
Our hard work is paying off. Great reviews from amazing customers and bengali celebrities.
I am a YouTube content creator. Sunshine Home Painting Service company helped me with professional painting services in Kalighat. As a YouTuber, I can see my channel growth after my home renovation. The wall paintings improved every corner of my home and it gave a new look to my home.
I'm from Behala, Sunshine Home Painting Service provides the best quality home painting services in Kalighat. I wanted my home with eye-catching and bright walls for my wedding. The team is very professional with the best house painters in Kalighat. I have taken beautiful photos in our renovated house with the help of Sunshine Home Painting Service.
Sunshine Home Painting Service is a leading company for all the home painting services in Kalighat. It's been 4 years since we have renovated our house. But still, it looks like a newly painted one. The quality of the paints is so good and the value for money. The designs and colour shades used are popular and trendy even after 4 years.