Professional Home Painting Services in Jadavpur | Best painters in Jadavpur | Painting Contractors in Jadavpur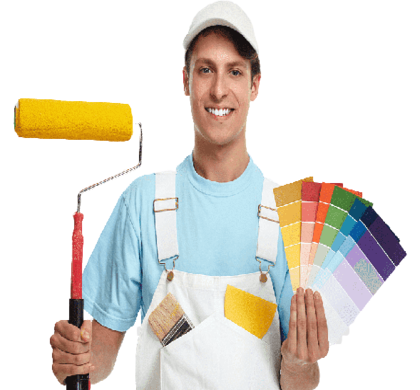 Get Home Painting Estimate (Jadavpur, Kolkata)
Get Home Painting Estimate Live in Whatsapp.
How it works
Book Our Service in Just 4 Step.
Get Estimate
Finalize The Quotation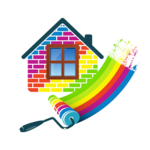 Let The Work Begin
Why Sunshine Home Painting Service ?
Frequently Asked Questions
Many of our customers have specific questions about our Professional Home Painting Services in Jadavpur. Here are just a few of the frequently asked questions we hear at Sunshine Home Painting Service. Do not hesitate to call us if you can't find what you're looking for.

What to expect during painting consultation?
Our estimators are super experienced and highly trained to offer you guidance through the complete process. Our consultation might take just a few minutes to complete. Our estimator comes to your doorstep to meet you, they will enquire you about the project to gather all the details needed to prepare the proposal. Our experts will listen to your issues, discuss your opinions, and offer suggestions that might help you to craft the perfect project. Once the details are clarified, our estimator will then prepare and review the proposal to outline all the services needed to be performed along with the budget. 

How to choose a good painting contractor?
There is a plethora of factors to consider when picking a contractor to work on your home. All Painting contractors in Jadavpur are not the same. Choosing a painter for your home can be an intimidating and time–consuming task. To choose a reputable contractor check for online reviews, strong reference, review the contract, and the right estimate. Sunshine Home Painting Service : home painting services in Jadavpur offers you all these factors in detail. We also answer your queries and concerns at any time without any hesitation. Contact us now to know more about our services.

How long does it take to complete a painting project?
Each project is different and unique. Our estimator will discuss this in detail depending on the scope of the project. They will provide you the start date and end date of the project before beginning the work. However, our painting project does not take less than a week to finish, also the whole – home repaints. The coating of paint might take to dry six to eight hours and 24 hours to recoat, you can then start using the room. We also suggest tips to take care of the painted room after we leave. Follow-ups are also offered by Sunshine Home Painting Service. 

Do you provide any warranty?
We believe in satisfaction; hence 100% satisfaction Guarantee is what we are offering currently. We assure you with quality work and the product we use are also highly safe. We will conduct a walk–through before starting the project to make sure that you are satisfied with every detail. We also provide you warranty programs to offer you peace of mind. Contact us today to know more about the warranty services we provide.  

Do you assist in selecting colors?
We do offer our clients an extensive choice of a resource for you to choose from our color options. We also provide you digital photos of your home with virtual painting software. We understand that just choosing the color palette is a hassle decision. Our expert team will assist you with the process and allow you to be assured of your choice. From downloadable color pallets to test drives, we provide you the color choice that suits your personality. Need more assistance? Call us today for a color consultation at your doorstep we will get back to you with the right home painter in Jadavpur. They will assist you to find the right color scheme to complement your home décor and offer you an alluring new look. .
Painting Services in Jadavpur | Painting Contractors in Jadavpur
Painting your home is joyful, but picking the right colors and products while ensuring the safety of your family can be a daunting task. That is where Sunshine Home Painting Service comes in with our aim to make your home painting a completely safe and great experience. With us, re-imagine your home with flying colors.  Our professionals painters are highly trained by our expert team. They are also well – versed in textured and specialty paint finished. We also follow stringent safety protocols they follow all safety and precautionary measure which includes three checks a day. Our staffs use three-layered marks and also maintain social distancing. 
>
Top Rated Professional Painters In Jadavpur
  Get your home painted with one of the best home painting services in Jadavpur. – If you are looking to provide your home with a classy and safe makeover, we are here to get the task done! Safety is our priority. Our service is always the best in this field!
About Us
Sunshine Home Painting Service is proud to offer our clients a professional painting service, as well as a dedicated team of painters offering domestic services. We work all over the country for both interiors and exterior painting works. We are one of the long-established companies and our policy to offer you the top level of finish using top-notch materials. We are also committed to giving top-level customer service on all our jobs. We provide cost-effective painting solutions, crafted to your needs, no matter the nature and the size of the project.  At Sunshine Home Painting Service, we are highly committed to a safe work environment and have an ISO certification Accreditation so you need not worry about safety on site.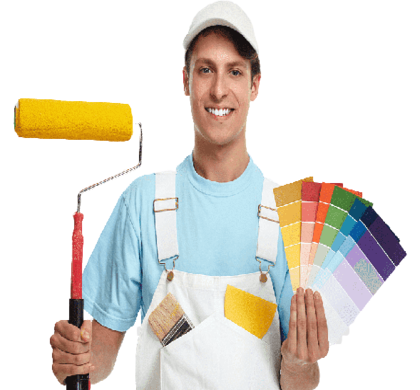 Get Home Painting Estimate (Jadavpur)
Customer Review
Our hard work is paying off. Great reviews from amazing customers from Jadavpur
We scheduled an appointment at our convenience, Sunshine Home Painting Service is one of the best painting services in Jadavpur. The company was very helpful and suggested the best colors to use. The service was on time, work was done perfectly, and highly professional. Look no further! One of the best Home painters in Jadavpur
If you are looking for one of the best home painting services in Jadavpur then without any second thought choose Sunshine Home Painting Service. We had a wonderful experience from start to end. Also decently priced and met all our requirements. I endorse professional work and time deadlines. Will use them again. 
Completely professional and efficient. Sunshine Home Painting Service is one of the best home painters in Jadavpur. Their quote was reasonable and timely, they were on time and accomplished swiftly. Will recommend and use them again for my future home painting needs. The work was highly satisfying!