Professional Home Painting Services in Garia | Best painters in Garia | Painting Contractors in Garia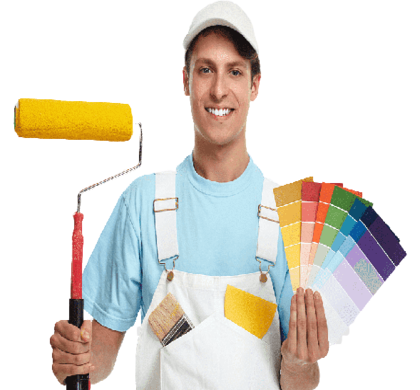 Get Home Painting Estimate (Garia, Kolkata)
Get Home Painting Estimate Live in Whatsapp.
How it works
Book Our Service in Just 4 Step.
Get Estimate
Finalize The Quotation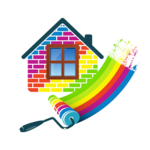 Let The Work Begin
Why Sunshine Home Painting Service ?
Frequently Asked Questions
Many of our customers have specific questions about our Professional Home Painting Services in Garia. Here are just a few of the frequently asked questions we hear at Sunshine Home Painting Service. Do not hesitate to call us if you can't find what you're looking for.

What are the services offered by Sunshine Home Painting Service?
At Sunshine Home Painting Service, we offer a plethora of services to ameliorate the looks of your home. We specialize in interior and exterior home painting in garia. We also suggest you the apt shades that can transform the way your home look. We also offer wall-stencil painting services, and our mesmerizing wall textures can rejuvenate your tired walls.

How to choose the right shade for our home?
At Sunshine Home Painting Service, we help you with a color visualizer that can help you to choose the right shade at your convenience. We leave no stones unturned to create the perfect hue that can adorn the walls. We are artists, we stroke colors with love, and we love to show our art on your walls so that you can feel the bliss of leading a colorful life.

Is it possible to wash the stains? ?
At Sunshine Home Painting Service, we utilize washable paints so that the stains can be wiped off easily. All you need to do is mix some mild detergent in water, take a fresh piece of soft cloth synthetic or muslin cloth, dip the same in the detergent and water mixture, and rub off on the stained surface Et Voila! Your stains will disappear like magic.

What precautions should be taken while painting?
To have a glossy finish on your walls, it is essential to follow some precautions post painting. Firstly it is good to wait for the initial layer to dry up before putting another layer of paint over the same. It is also not advisable to rub off harshly with your sandpaper as, during the process, you can leave many marks, which can prevent a glossy finish. We treat your home as our own, and our experts ensure smooth glossy paint. We stroke the love with our brush, and we value your home with colors.

Is it right to mix different shades?
It may not be a great idea to mix different shades as it will not produce the desired effect. At Sunshine Home Painting Service, we have our shade chart to help you with different shades. You can pick a shade at your convenience. We are the best house painter in Lukhnow, and we not only paint your home, but we paint your future.
Painting Services in Garia | Painting Contractors in Garia
Home is where the story begins, love resides, and memories are crafted. You don't want your exciting stories to fade away behind dull walls. Do you? If you want to add value to the walls and lead a colorful life, then you need to choose the best painters in garia who can paint your dreams into a reality. Getting personalized interior designs or customized walls was never so more effortless before. At Sunshine Home Painting Service, we offer unparalleled project management and hassle-free execution that can fulfil your desire to transform your house into your dream home. When it comes to painting your home, leave the best, and trust the best. Choose Sunshine Home Painting Service to feel the glamour of color. Dial our number to know more about our painting services and let our magical brushes paint your dream world.
>
Top Rated Professional Painters In Garia
We have the best home painting services in Garia, and we can leave you spellbound without our highest quality paints and finishes in the industry. We have the same high standards as you, and we help transform your walls from bleak to chic. Our continuous effort to find the perfect hues and our customer-centric approach has made us the preferred choice of millions. Our authentic colors and perfect shades can make your visitors go wow, and our beautiful wall-textures will stand testimony to our impeccable quality.
About Us
Sunshine Home Painting Service Is a renowned company for home painting and renovation that can transform your dull-looking house into a marvellous palace. Indeed life is too short for boring colors on your walls or dull interiors. With our intricate and meticulous approach, we ensure that we create the right look for your home that can leave a lasting impression on your visitors and make your house a relaxing haven for you. Trust us! We are the right team for your painting and renovation projects. We are the best painting contractors in Garia. Contact us now to give shining futures to your home.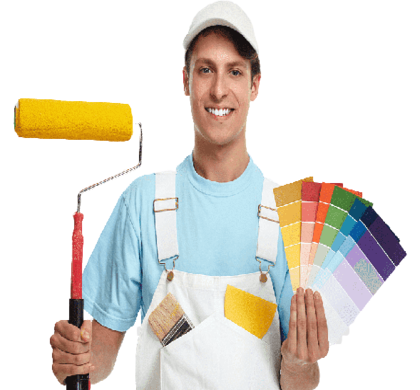 Get Home Painting Estimate (Garia)
Customer Review
Our hard work is paying off. Great reviews from amazing customers from garia.
I was looking for the best home painters in garia, and I must say that hiring the experts from Sunshine Home Painting Service has been one of the best decisions that we could have ever taken. I am genuinely impressed with their attention to detail and excellent customer service. I would recommend their service to everyone looking for the highest quality paints for their sweet homes.
We were looking for the best painting services of Garia, and we decided to hire the professionals from Sunshine Home Painting Service I must say that we were amazed by their commitment to quality. Their colors and services will speak louder than words, and they will paint your dreams into reality.
If you are looking for the best house painter in garia, then you can hire the professional from Sunshine Home Painting Service without a second thought. They will use deep and richly pigmented colors that will bring your walls to life. The best part is that their home painting service won't cost you arms and legs, and you can expect more by paying less.