Painting Services in Hooghly
House painters in Hooghly
Painting Contractors in Hooghly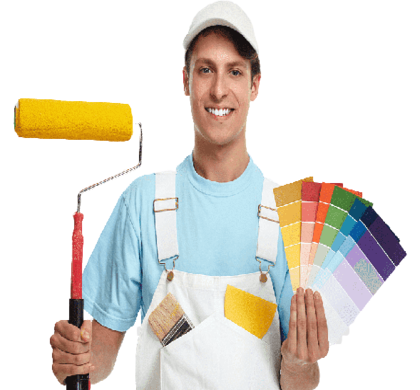 Get Home Painting Estimate (Hooghly)
Get Home Painting Estimate Live in Whatsapp.
How it works
Book Our Service in Just 4 Step.
Get Estimate
Finalize The Quotation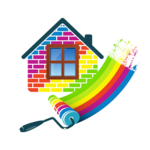 Let The Work Begin
Why Sunshine Home Painting Service ?
Frequently Asked Questions
Many of our customers have specific questions about our Professional Home Painting Services in Hooghly. Here are just a few of the frequently asked questions we hear at Sunshine Home Painting Service. Do not hesitate to call us if you can't find what you're looking for.

Why should I consider your Home Painting Services in Hooghly?
We provide our clients with one-stop painting services and meet all of their needs. We guarantee to provide our consumers with hassle-free house painting and remodelling offers using superior quality materials and excellent craftsmanship. We take great delight in decorating your space and complete all tasks with skill. Our firm employs highly competent, hand-selected, and qualified painters who can do the job quickly and efficiently. We conclude our painting and restoration projects on a high note and use the appropriate talents for each project.

Why should I choose Sunshine Home Painting Service painter in Hooghly than the others?
As the top Painting Services in Hooghly, we are recognised for providing exceptional services to our clients by utilising high-grade goods and processes. We offer high-quality home painting services at reasonable pricing to ensure that the client's investment is worthwhile. We also offered reliable painters and local personnel to meet your project's requirements. We have an advantage over our competitors in terms of providing residential and commercial painting services that can quickly change your home into a work of art. Our professional painters have the ability to spotlight and define your own style.

What is wall putty?
If the walls of your home are rough and uneven, you may engage a House painter in Hooghly to apply wall putty. Wall putty can quickly smooth out the walls and give them a beautiful finish. They dry faster than conventional solutions and leave a glossier finish on the wall. Wall putty is a fine cement paste powder that is mixed into a smooth paste and applied to walls prior to painting. It is done to get a flawless finish and a smooth surface. Once the wall putty is applied in your home, we will assist you in selecting lively colours to enhance the appearance of the walls.

What is wall primer and why is it beneficial?
Wall primers serve as an undercoat for the walls and are essentially a proprietary layer that is applied to the surface prior to painting. We are one of the most well-known painting contractors and home painting service providers in Hooghly. Our technicians are very adept in applying wall primers to the walls. It guarantees good paint adherence, provides extra protection for the paint materials being painted, and increases the paint's endurance for your home. You may increase the quality of your walls by using wall primer.

How should I choose the Matt finish for painting my home?
Matt finish for the wall surface is a descriptive phrase for a smooth finish with a glossy lustre and even appearance. Before hiring Matt to do Home Painting Services in Hooghly, you should be informed of your location's needs and available possibilities. When you convert a painted surface to matt, for example, there is no shine in the overall appearance. When picking or finalizing the matte finish options, you have several possibilities.
Home Painting Services in Hooghly | House Painting Contractors in Hooghly
Sunshine Home Painting Service is a well-known House painter in Hooghly with a team of highly qualified pros. Our painters are experts in home painting and sanitization. We have experienced reps who have been well taught and are well-equipped with cutting-edge technology. Our professionals enable us to provide our clients with exact house painting and renovation services at all times. Sunshine Home Painting Service is a Hooghly painting contractor that specializes in commercial and residential home painting, including exteriors and interiors. We are a licensed and skilled painting company based in Kolkata. We endeavor to provide our consumers with the greatest home painting experience possible. We also assist our clients in selecting the appropriate colors and combinations for their home's environment.
Top Rated Professional Home Painter In Hooghly
As a specialist Home painter in Hooghly, we are always guided by our client pleasure and expectations. We have a unique experience servicing our consumers via various facades such as home painting and restoration, among others. We are a professional Painting Services supplier in Hooghly with many years of expertise in the field. We provide our consumers with exceptional house painting and restoration services.
About Us
Sunshine Home Painting Service is one of the most reputable painting companies in Hooghly. Regardless of the complexity, we endeavour to provide exceptional home painting solutions to our clients. Our painters in Hooghly are professional and well-trained to provide commercial and residential painting services for your interior or exterior needs. Our painting experience includes painting services for apartment complexes, homeowners, property management organizations, and a variety of other businesses. Our knowledgeable workers actually understand how to do tasks with high quality and in a timely manner. We can complete even the most difficult painting projects.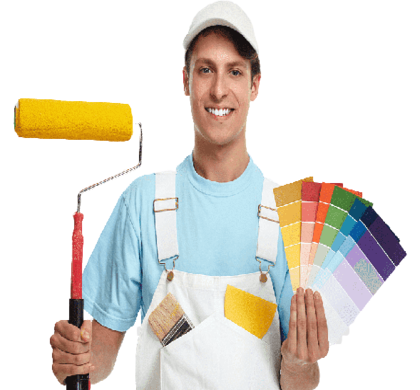 Get Home Painting Estimate (Hooghly)
Customer Review
Our hard work is paying off. Great reviews from amazing customers from hooghly.
Located in hooghly, I required professional Painting Services in Hooghly that can paint and do drywall for my place. That's when I decided to rely on Sunshine Home Painting Service They proficiently painted my space including the entry area, living room, and hallway. Their agents also help me with extra muscle for shifting./p>
The company had a genuine desire to make sure the painting and renovation job was finished above and beyond the expectations. The entire team was nice and cooperative to work with. They are the true professionals who offer beautiful and detailed work with home painting. We couldn't be happier with the final results.
Sunshine Home Painting Service is one of the most reliable home painting renovation companies in Hooghly. The crew of this House painter in Hooghly arrived at my doorstep on time and they completed the work ahead of the schedule. I would definitely recommend their painting and renovation services.