Professional Home Painting Services in Hooghly | Best painters in Hooghly | Painting Contractors in Hooghly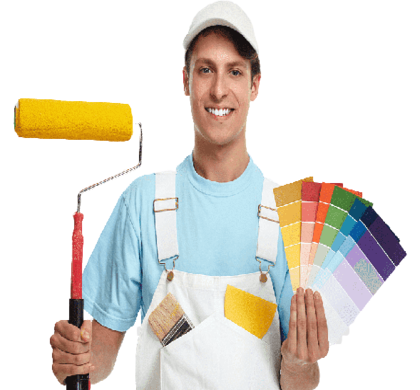 Get Home Painting Estimate (Hooghly)
Get Home Painting Estimate Live in Whatsapp.
How it works
Book Our Service in Just 4 Step.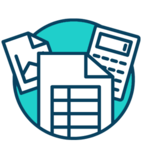 Get Estimate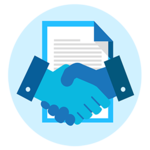 Finalize The Quotation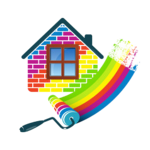 Let The Work Begin
Why Sunshine Home Painting Service ?
Frequently Asked Questions
Many of our customers have specific questions about our Professional Home Painting Services in Hooghly. Here are just a few of the frequently asked questions we hear at Sunshine Home Painting Service. Do not hesitate to call us if you can't find what you're looking for.

Why should I consider your Home Painting Services in Hooghly?
We offer one-stop-all painting services to our clients and fulfill their end to end requirements. We assure providing hassle-free home painting and renovation deals to our clients with supreme quality material and exquisite craftsmanship. We take great pride in beautifying your place and we finish all the projects with proficiency. Our company has highly skilled, hand-selected, and certified painters who can get the task done with absolute convenience. We finish our painting and renovation projects with a silver lining and deploy the right skills for each and every project.

Why should I choose Sunshine Home Painting Service painter in Hooghly than the others?
Located as the leading Painting Services in Hooghly we are known for delivering quality services to our clients using fine products and techniques. We provide industry-grade home painting services at competitive prices to make sure the client investment is worth it. We also provided trustable painters and local workers to fulfill your project demands. We have an edge over our contemporaries in terms of delivering residential and commercial painting services that can easily transform your place into a masterpiece. Our expert painters can potentially illuminate and define your personal style.

What is wall putty?
If the walls of your place are rough and uneven, you can hire House painter in Hooghly for wall putty services. Wall putty can easily smoothen the walls and give a perfect finish to them. They take less time to dry compared to other solutions and the wall gets glossier with it. Wall putty is a fine cement paste powder that is made into a smooth paste and applied to the walls before painting them. It is done to obtain a complete finish and smooth surface. Once wall putty is done in your place, we help you choose vibrant colors to magnify the look of the walls. 

What is wall primer and why is it beneficial?
Wall primers act as an undercoat for the walls and it is basically a proprietary coat that is put on the surface before painting them. We are one of the most renowned home painting service provider and Painting contractors in Hooghly. Our professionals are highly skilled in coating the walls with wall primers. It ensures excellent adhesion of the paint, offers additional protection for the paint materials that are being painted, and enhances the durability of the paint for your place. You can consider wall primer to improve the quality of your walls.

How should I choose the Matt finish for painting my home?
Matt finish for the wall surface is a descriptive term that is used for categorizing a smooth finish that has a glossy shine and even looks. Before choosing the Matt to finish Home Painting Services in Hooghly you have to remain aware of your place requirements and the available options. For example, when you get a painted finish into matt then there is no shine in its overall appearance. There are multiple choices available while selecting or finishing the matte finish options.
Painting Services in Hooghly | Painting Contractors in Hooghly
Sunshine Home Painting Service is a leading House painter in Hooghly that houses well-trained professionals. Our painters specialize in home painting and sanitization services. We have experienced representatives trained in an orderly manner and they are well equipped with the latest machinery. Our experts enable us to offer precise home painting and renovation services to the clients all the time. Sunshine Home Painting Service is a professional Painting contractors in Hooghly that specializes in commercial and residential home painting, including exteriors and interiors. We are a certified and trained painting agency located in Pune. We strive to offer the best home painting experience to our customers. We also help our clients to choose the right shades and combinations as per their house ambiance. Our painters also make sure to graduate proper workflow of home painting and renovation.
Top Rated Professional Home Painter In Hooghly
We are located as a specialized Home painter in Hooghly, and we are constantly guided by our customer satisfaction and expectations. We have an interesting experience in serving our clients through multiple facades like home painting and renovation and many more. We are professional Painting Services provider in Hooghly having years of experience in serving the industry for many years. We offer exquisite home painting and renovation services to our clients.
About Us
Sunshine Home Painting Service is one of the leading Painting contractors in Hooghly. We strive to deliver excellent home painting solutions to our clients irrespective of the complexities. Our skilled and well-trained painters in hooghly offer commercial and residential painting services for your interior or exterior requirements. Our painting expertise is inclusive of offering painting services to apartment complexes, homeowners, property management companies, and many other businesses. Our expert professionals truly understand how to get the job done with fine quality and within a stipulated time limit. We are capable of finishing the most complicated painting tasks.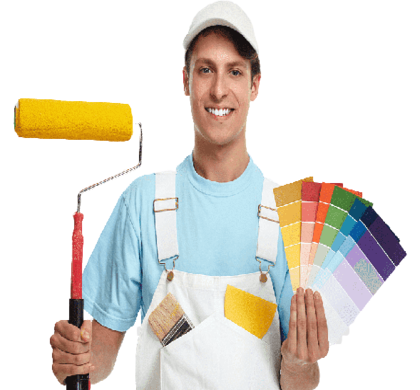 Get Home Painting Estimate (Hooghly)
Customer Review
Our hard work is paying off. Great reviews from amazing customers from hooghly.
Located in hooghly, I required professional Painting Services in Hooghly that can paint and do drywall for my place. That's when I decided to rely on Sunshine Home Painting Service They proficiently painted my space including the entry area, living room, and hallway. Their agents also help me with extra muscle for shifting./p>
The company had a genuine desire to make sure the painting and renovation job was finished above and beyond the expectations. The entire team was nice and cooperative to work with. They are the true professionals who offer beautiful and detailed work with home painting. We couldn't be happier with the final results.
Sunshine Home Painting Service is one of the most reliable home painting renovation companies in Pune. The crew of this House painter in Hooghly arrived at my doorstep on time and they completed the work ahead of the schedule. I would definitely recommend their painting and renovation services.