Professional Home Painting Services in Baranagar | Best painters in Baranagar | Painting Contractors in Baranagar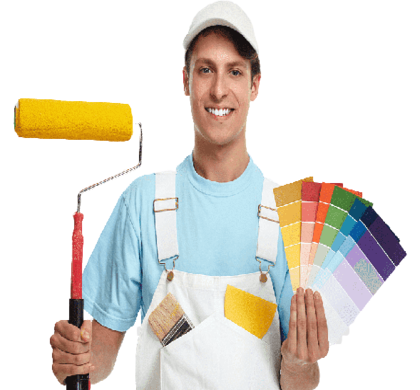 Get Home Painting Estimate (Baranagar, Kolkata)
Get Home Painting Estimate Live in Whatsapp.
How it works
Book Our Service in Just 4 Step.
Get Estimate
Finalize The Quotation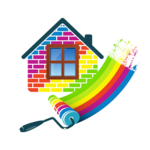 Let The Work Begin
Why Sunshine Home Painting Service ?
Frequently Asked Questions
Many of our customers have specific questions about our Professional Home Painting Services in kolkata. Here are just a few of the frequently asked questions we hear at Sunshine Home Painting Service. Do not hesitate to call us if you can't find what you're looking for.

Is it safe to leave my home when your painting crew works?
Few of our clients prefer leaving their home when our crew is busy working. By trusting us, you leave your painting job to the experts, and there is nothing to worry about it.

How long will it take for your experts to paint the house?
Usually, it takes us 10 days to finish our painting job. However, the timing will depend on factors like the condition of your house, weather conditions, type of paint and work chosen etc. The duration will be specified to you during our consultation phase.

How can you ensure that my personal property will be protected from the stains of paint?
We ensure to cover your belongings with clean drop cloths or plastic sheeting to prevent the paint stains. Our team members leave no stones unturned to protect the exteriors from paints.

What are the different paint sheens?
Sheen refers to the shine and light reflectivity of the paint surface. Paint sheens can be of the following type:
Flat finish
Eggshell finish
Satin finish
Semi-gloss finish
High gloss finish

What are the advantages of higher sheen paints?
Higher sheen paints come with a plethora of benefits. They resist dirt and moisture and can withstand frequent scrubbing and washing. With the help of higher sheen paints, your wall looks brand new for long duration.
Painting Services in Baranagar | Painting Contractors in Baranagar
If you are looking for affordable Home painting services in Baranagar, you are in the right place. We are home scientists who have the right solutions to boost your house's look so that you can love your home more. So next time you see your paint is falling off, do not panic call Sunshine Home Painting Service and we will  provide you the best solution possible.
Top Rated Professional Painters In Baranagar
Ahh... The satisfying look of the freshly painted walls can be indeed appealing to the eyes. Has the beauty of your house died behind faded walls? You may consider partnering with an affordable home painting service provider in Baranagar to transform your dull house to a beautiful mansion. 
About Us
Sunshine Home Painting Service is a trusted name for home painting and renovation works. Indeed, home painting can act as the facelift for your house and create a significant effect on your visitors. We believe in high-quality craftsmanship that provides long term value. Your home is an investment, and our collaboration will help you protect the walls of your house. Your house cares for you, and we care for your houses. If you are looking for best house painter in Baranagar, give us a call and our one-stop-shop will come to your rescue. Our top-notch services have won us many clients, and your one phone call could make you one of our satisfied clients.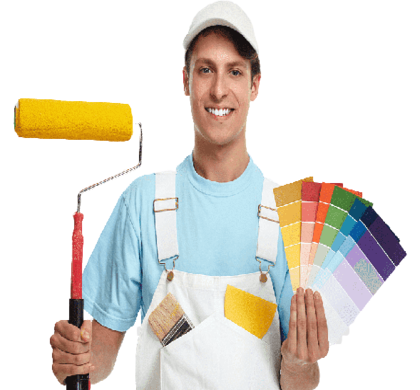 Get Home Painting Estimate (Baranagar)
Customer Review
Our hard work is paying off. Great reviews from amazing customers and bengali celebrities.
I want to express my gratitude for the experts in Sunshine Home Painting Service. I got the perfect hues with the help of your experts. By collaborating with Sunshine Home Painting Service will end your search for the perfect hues so that you can confidently claim: "That's the colour I want."
The authentic colours of Sunshine Home Painting Service have brought life to the dull walls of our house and have transformed the house's look. Sunshine Home Painting Service has set their standards for excellence when it comes to premium paints, and they can transform your walls from bleak to chic.
Sunshine Home Painting Service did a brilliant job for us and has added life to our dull interiors. They have suggested us mesmerizing colours which have brightened up our space to a significant extent. A big thank you for a job so well done!