Professional Home Painting Services in Baguiati | Best painters in Baguiati | Painting Contractors in Baguiati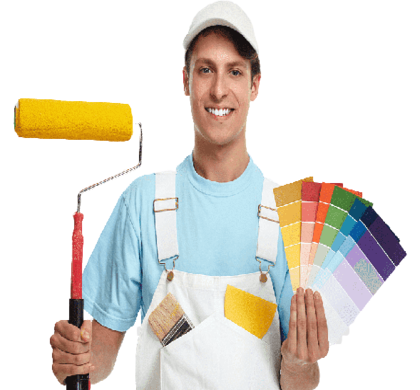 Get Home Painting Estimate (Baguiati, Kolkata)
Get Home Painting Estimate Live in Whatsapp.
How it works
Book Our Service in Just 4 Step.
Get Estimate
Finalize The Quotation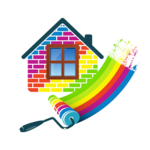 Let The Work Begin
Why Sunshine Home Painting Service ?
Frequently Asked Questions
Many of our customers have specific questions about our Professional Home Painting Services in Baguiati, Kolkata. Here are just a few of the frequently asked questions we hear at Sunshine Home Painting Service. Do not hesitate to call us if you can't find what you're looking for.

What makes Sunshine Home Painting Service stand out among the other Painting Contractors in Baguiati?
Sunshine Home Painting Service is known for it's out of the box creative ideas and its quality work. With every project we wish to reach new milestones. We have a highly skilled and talented workforce who is equipped with the latest technologies and ever motivated for creative and qualitative work. Our customers mean the world to us and their satisfaction and happiness is paramount to us. We try to provide personal need based unique work that amplifies every project. With these thoughts in mind we seek to be the best Painting Contractors in Baguiati.

What is the importance of Primer?
Primer is a special type of paint that is applied to the wall or surfaces before the actual paint is applied. It plays a very important role in Painting Services in Baguiati. Primer helps to increase the adhesion of the wall and helps to create a smoother surface. It is an important prerequisite as it ensures that the final paint is uniformly applied and the wall does not look patchy. Additionally primer also is helpful for giving the platform for a quality painting services in city that will last for a longer period of time.

Why is Matte Finish Home Painting Services in Baguiati beneficial?
Matte finish is a lucrative option that when done on the walls or surfaces gives it a very smooth and aesthetically pleasing look. It not only makes the surfaces have a no shine smooth finish but also helps the paint stay from a longer duration of time. Matte finish helps improve the quality of the paint as it is done using latest equipments available. And with Sunshine Home Painting Service, the best Home Painters in Baguiati our customers get the posh effect that upgrades their walls and homes to a new dimension.

How should I get a Painting Services in Baguiati quote from Sunshine Home Painting Service?
Getting a quotBaguiatie is very easy at Sunshine Home Painting Service. We ensure the best deals in the Baguiati with our quality work at the cheapest quotes available. To get a quote one has to visit our website and click on the "Get Quote in 24 hours" option. This will connect the customer with one of our employees who'll give the best quote available for the Home Painting Services in Baguiati. Alternatively, the individual can also click on "Get Estimate" option on the top left corner of our website, select the services required and get the quote by filing in some preliminary details.

What is Metal Painting and how does it work?
Metal Painting which is also known as polychromatic painting is used to give a metal finish to the surfaces where they are used. Unlike solid paint and non metallic painting metallic painting gives a sparkling effect that makes the area look bright and shiny. For a perfect metal painting the surface where the painting services in Baguiati will be done should be perfectly clean and smoothened. Thus Sunshine Home Painting Service ensures that before the paint is put the surface is properly cleaned and free of any rust or holes and dent. This ensures a smooth finish to the work and gives a more qualitative and long lasting effect.
Painting Services in Baguiati | Painting Contractors in Baguiati
It is said that how one decorates and paints their house speaks about their personality. We at Sunshine Home Painting Service try to reflect ones personality through our painting services and painters. We hold quality and trust to the highest regard. We not only work to create unique artwork but also ensure that it is as per the latest fashion trends. Our house painting services in Baguiati are dedicated to reach milestone with each project. We seek to improve and strive to be the best painting contractors in Baguiati. With the new pandemic in the city we have ensured the best hygiene and sanitization standards to ensure safety of our customers and employees. Over the years we have served numerous satisfied customers and boast a strong customer base. We strive to be known as the most creative and innovative painting contractors in Baguiati.
Top Rated Professional Painters In Baguiati
Sunshine Home Painting Service is the one stop solution for all creative and unique painting services in Baguiati. The company is home to experienced and professional House painter in Baguiati. The company is known for its hassle free and the best deals that the city has to offer. Our employees specialize in interior painting services, texture painting, exterior painting, rental painting, kids décor, stencil painting, POP false ceiling, wallpaper, metal painting and wood polishing. We have highly trained workforce who also have high creativity and are equipped with the latest technology equipments. We specialize in all types of painting services in city and believe in achieving milestones through our client friendly, high quality and timely work.
About Us
Sunshine Home Painting Service is an exclusive platform that helps create innovative designs, hassle free work and aesthetically pleasing creative spaces. It is a start up that stand for its amazing craftsmanship skills and quality work in the sphere of painting services in Baguiati. The company works with the goal of reaching 100% customer satisfaction and seeks to achieve milestones in every work they do in both home painting services in Baguiati as well as other decoration contracts. Sunshine Home Painting Service has the best handpicked and highly skilled house painters in Baguiati and a highly experienced painting contractor in Baguiati has to offer.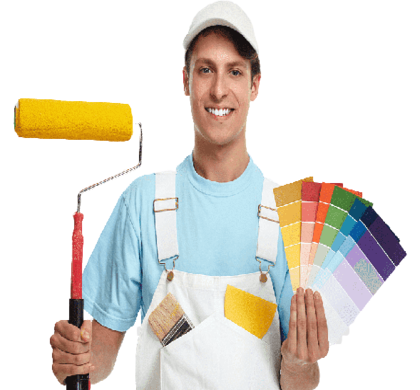 Get Home Painting Estimate (Baguiati)
Customer Review
Our hard work is paying off. Great reviews from amazing customers and bengali celebrities.
I had assigned the work of painting my 3 BHK flat at Vasant Lodge to Sunshine Home Painting Service. I was very fascinated to see their dedication and creativity in the House Painting services. The house painter in city assigned by Sunshine Home Painting Service covered the whole area excellently and her work was very neat and pleasant.
Hats off to Sunshine Home Painting Service for their amazing work at my house. I also would like to add that they are one of the best painting contractors in the city. They did the house painting work at a very reasonable pricing and the designs were very unique and creative. We loved the outcome.
I am thankful to Sunshine Home Painting Service for the work they have done in their painting services in Baguiati. They not only quoted the best price but also gave color suggestions. Furthermore they also worked very peacefully so that my son was not disturbed for his board exams. Really would recommend Sunshine Home Painting Service as one of the best painting contractors in Baguiati.