Professional Home Painting Services in Salt Lake | Best painters in Saltlake | Painting Contractors in Salt Lake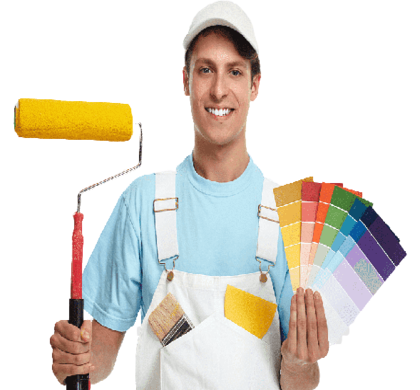 Get Home Painting Estimate (Salt Lake, Kolkata)
Get Home Painting Estimate Live in Whatsapp.
How it works
Book Our Service in Just 4 Step.
Get Estimate
Finalize The Quotation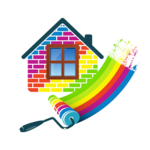 Let The Work Begin
Why Sunshine Home Painting Service ?
Frequently Asked Questions
Many of our customers have specific questions about our Professional Home Painting Services in Salt Lake, BidhanNagar Kolkata. Here are just a few of the frequently asked questions we hear at Sunshine Home Painting Service. Do not hesitate to call us if you can't find what you're looking for.

Which brand of colors does house painters in the city prefer?
The choice and brand of color totally depend on the budget and choice of the customer. The painters are ready to give suggestions when asked. Our painters are well efficient in giving you the best pattern advice as well as the mixing of colors. The wide range of painting brands, styles, and mixing schemes may confuse you about home painting. So, an open discussion with our home painting expert will be very helpful for you.

Do you provide the paint colors?
Yes, we do provide the painters and colors. There are many brands of paint colors on the market. We provide suggestions to customers about which paint color brand he/she must buy. Many customers ask us to come with all coloring requirements and make the budget according. The paint colors are always suggested and finalized after discussion with the customer. We have a wide range of colors, coloring designs, home painting patterns that can solve the purpose of best home paint for your home.

How many days does it take to paint a home?
It totally depends on the area of the home. The home painters in salt lake like to finish the work as soon as possible for your convenience. On average, it takes a week or less. When a home is vacant then it takes 4-5 days to paint the home. Otherwise, it also depends on the choice of color and coloring pattern of customers. Some coloring patterns are time-consuming and take time for finishing as well to get dry completely. If your apartment is a large space and you want to beautify the walls of the apartment with all the latest and lovely color patterns, then it may take some more time than usual.

Do I need to vacant the home during the process of home painting?
Sunshine Home Painting Service, pledge for you convince while painting your home. If the home is vacant then it is good. But if not then our house painters in salt lake do paint according to the requirement of the owner. It may take shifting of furniture to other rooms. Every shifting or covering is done carefully so that painting your home in salt lake, bidhannagar may not damage your furniture or property. So, don't worry about painting your home when you do not want to move away from it. Our house painters in salt lake are experts in dealing with painting a home with a family and furniture within. Our home painters are well versed in doing their job by creating no havoc to you.

What is the timing of Painting services in salt lake, bidhannagar?
Mostly our painters and painting team is scheduled to work in the day time. There may be some night shifts according to the urgency of painting work. The day shift is considered by the painters and homeowners. When it comes to painting an office, the night shift is also preferred. But mostly the customers ask to finish the work on day time only when it comes to painting the home.
Painting Services in Salt Lake | Painting Contractors in Salt Lake
A perfect paint to your house enhances its beauty to ten times. Even an old home looks all new with the splash of new colors. But painting needs so much effort from choosing the right colors to hire the best company who can deal with the chaos of painting the home. The home painting market is full of brands. Some promise you the waterproof coloring experience, some boast about the chemical-free home paints. These all brands and advertisements may sound confusing for you and you must be looking for a one-stop home painting service in salt lake. So, here is the company Sunshine Home Painting Service, which is the answers to all your paint related queries. All you need is to just discuss your needs with the experts and leave the worry to them. We have a good team of home painters in the City to make your home colorful and desirable.
Top Rated Professional Painters In Salt Lake
The House painters at sunshine home painting service are trusted and reliable. With us, your renovation and painting project can be facilitated with ease. Our work is fully transparent and affordable, giving you the best possible results.  Our home painters in salt lake are available all across the country. Our renovation facilities involve minor to major renovations.  Innovation, as well as excellence, is what salt lake strives for. With our facilities, it is ensured that you will achieve the best results.
About Us
Sunshine Home Painting Service is a growing fast company which deals with everything about painting a home, office, school or building. We are spreading our reach of home painting services in every city. The expert of Sunshine Home Painting Service. Will first come to your home to analyze the coloring pattern and time it would take. We have a skilled and dedicated team of home painters, painting contractors as well as home painting experts. The team decides the colors and brands of paints according to your choice so you get the best home painting service in the city at an affordable price. We are open to any queries and we provide all the support and guidance to our customers. As well as we are heartily open to the suggestions of our customers. The satisfaction of our customers is our uttermost priority and we mean it completely.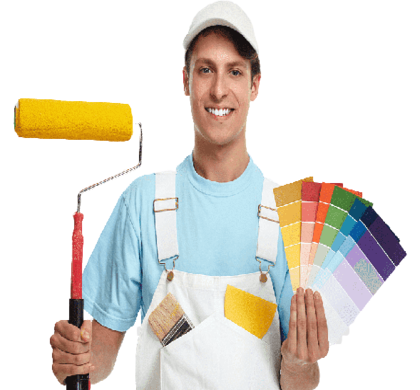 Get Home Painting Estimate (Salt Lake, Bidhan Nagar)
Customer Review
Our hard work is paying off. Great reviews from amazing customers from salt lake city, Bidhannagar.
I was new in the Salt Lake and was very unsure about home painting services in salt lake. But talking to the experts of Sunshine Home Painting Service, I was sure about my decision to choose this team for painting. Everything went smooth and the paint is done on time. I am really thankful to the team sunshine.
Overall it was a good experience. The best part about painting my home is that they give the best suggestions about any query related to painting the home. They have good knowledge about the choice of brands, colors, and patterns which are the latest in-home paintings in salt lake.
Great service. On-time delivery and the home, painters are really skilled, fast, dedicated to working and hardworking. I was really happy with the clean and tidy work as well as the on-time finish of painting work. They made it possible for me to move to my new home on time.