Professional Home Painting Services in Dum Dum | Best painters in Dum Dum | Painting Contractors in Dum Dum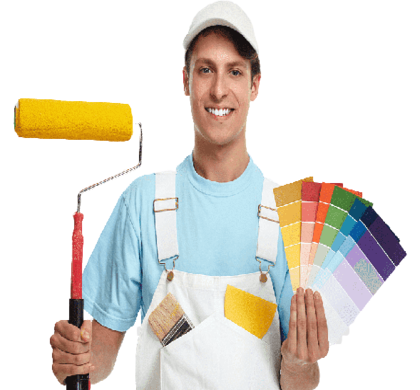 Get Home Painting Estimate (Dum Dum, Kolkata)
Get Home Painting Estimate Live in Whatsapp.
How it works
Book Our Service in Just 4 Step.
Get Estimate
Finalize The Quotation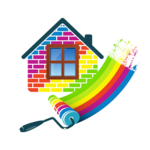 Let The Work Begin
Why Sunshine Home Painting Service ?
Frequently Asked Questions
Many of our customers have specific questions about our Professional Home Painting Services in dumdum, kolkata. Here are just a few of the frequently asked questions we hear at Sunshine Home Painting Service. Do not hesitate to call us if you can't find what you're looking for.

Which company provides end to end services in Dum Dum ?
Sunshine Home Painting Service is a company who provide house painting services as per your requirement in all areas of Dum Dum. We have a large scale of the team who is professional in their work. We paint your house with your choice of colour palate. Customer satisfaction is our first motive, so we provide end-to-end service i.e. from enquiry until the work of house painting is completed.

Is Sunshine Home Painting Service provides Renovated and House Painting services in Dum Dum?
Sunshine Home Painting Service has house painters in different areas of Dum Dum with a qualified skill. The home painters are experienced in their work with great qualitative house painting services in Dum Dum. They work as per the plan and complete the work by considering their decided deadline. A Site In-charge is the main person and direct source of contact person between the us and customers. They have both sides of house painting the person who provides them with work and from whom to get the house painting work done. The site in-charge plays a vital role between both of them for completion of planned house painting as per customer's requirement..

Which Painting services company have skilled house painters in Dum Dum City?
Sunshine Home Painting Service provides house painting services pan Dum Dum. We love our work which helps to create a place that you have thought in your imagination. It is an easy process from start to end means from enquiry till the house painting work is been done, we have experienced house painter in Dum Dum. The speciality of our service is qualitative, skilled and experience painting experts and home painters.

How much does Sunshine Home Painting Service cost for room painting in Dum Dum?
The costing of painting is depending upon the internal and external factors. This is concerned with the per square fit size, selection of colour, number of rooms, location and the requirement of graphics along with design. Our approximate charges for the 100 square fit two rooms are starting from Rs 14 per sqft. This is for the normal painting it also varies based on the design and choice of graphics.

What are the most demanded colour of 2021 in Sunshine Home Painting Service in Dum Dum?
The most demanded colours of 2020 provided by Sunshine Home Painting Service in Dum Dum are:  Plum Island 
Royal Blue
Saga Green
Classic blue 
Mint green 
Coral 
Painting Services in Dum Dum | Painting Contractors in Dum Dum
We believe in teamwork, every person in your company is an important person who plays a vital role in it. Any building is based on the foundation of it, if the base foundation is strong, then the building will stand strong for a long time. As the base of the building is the foundation the base of your company is our house painters, they are skilled and well experienced in house painting that they can tell exactly how many days will be required to finish the paintwork. Everyone's suggestion and input are taken into consideration for qualitative final output. Sharing your knowledge increases the knowledge of other person and also polishes your own skills. The coordinator is also as important because they are the person who shares the information of work between a house painter and the person who is providing house painting work. Selecting the right person and handover the responsibility to that particular person is also one of the biggest tasks in it. Home Painting Experts know how many house painters have been occupied in certain work and how many of them are looking for work. They also know the skill set of their house painters with the help of their previous work experience.
>
Top Rated Professional Painters In Dum Dum
Home painters is the person from where the work starts; they get a lead of work from consumers for painting service work. They are the second person who directly gets in touch with the consumer, those who are looking for house painting service for their house in dumdum.
About Us
Sunshine Home Painting Service is a company of home painting. We paint the house with your choice of colour. We are established in 5 years successfully serving our painting services in different cities of West Bengal, India. In Dum Dum, our services are found to be remarkable. Every home has its story to tell we just add some colour by painting it, so they can blossom like a flower. Our team is passionate about their work who also likes to complete the work in deadline. Regular health checkups and sanitization is done for everyone's safety. With our quality services we have satisfied the need of many consumers, it has eventually created a long list of happy customers across the Dum Dum and other cities.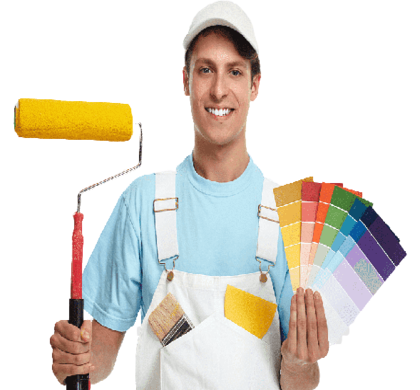 Get Home Painting Estimate (Dum Dum, Kolkata)
Customer Review
Our hard work is paying off. Great reviews from amazing customers and bengali celebrities in dum dum.
Hello, I am Naresh from Dum Dum during lockdown we recognise that your home is been looking dull due to its light shades of the wall. This leads us to go for house painting but due to corona, it was risky. We did a bit of research and get to know about the House Painters in dumdum by Sunshine Home Painting Service.
Good Morning/Afternoon, I am Sangeeta from Dum Dum. I was looking for a permanent solution for painting services in dumdum that will do an oil painting for your entire drawing-room and kid's bedroom because they like to practice their art creativity on our home walls. Sunshine Home Painting Service gives us that service.
Hi, I'm Rahul from Dum Dum; we were looking for a good painter for renovating our home. We had researched a lot about it and found that Sunshine Home Painting Service is having unique ideas for wall decoration. Therefore, we decide to choose them. Decorating wall by painting it was a major part but we were lucky and did it successfully with the help of best painting service in dumdum by Sunshine Home Painting Service.